2019…up, up and away….
The year has kicked off with events at James Gillespie's Primary School's Scots Fortnight and at South Morningside (Nursery and Infants), where we got in a fankle and tried not to get crabbit as we learned Scots words using the Thistle Books.
Next up in February will be a wintry tour of primary schools in north west Scotland and then as World Book Day in March approaches it's the Wee Write Children's Book Festival in Glasgow and the Shrewsbury Book Festival too.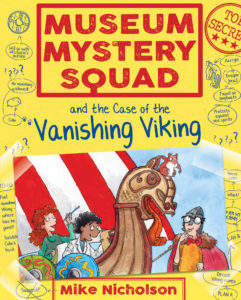 Here there will be fun with the Museum Mystery Squad who found two new cases to solve last year; the Case of the Roman Riddle and the Case of the Vanishing Viking.
Watch this 'space' as a new mystery is unfolding…there's a big clue there.
Other school and festival events are beginning to pepper the diary and meanwhile there are lots of new ideas to play around with which will hopefully become picture books and novels some time in the future
Alongside the writing, I've continued with consultancy work, most recently working on some evaluations of services – looking at  mentoring support for young people and mental health support for people in rural communities. I've also been facilitating workshops, and supporting some small charities in researching funders, writing fundraising proposals and for other others in looking at how they can be more effective in the communities they are based in.