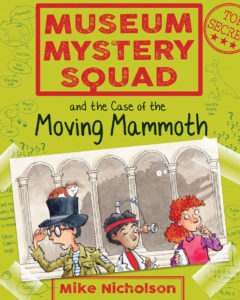 2017 has been a busy year!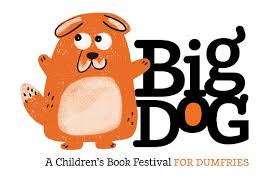 From school visits (in Stirlingshire, West Lothian, Scottish Borders and Aberdeen) to Book Festivals (Dumfries, Stirling, Borders, Glasgow West End, Wigtown & Blairgowrie).
The Museum Mystery Squad series is providing plenty of puzzles to solve. There are now three cases; the Moving Mammoth, the Hidden Hieroglyphics and the Curious Coins. Two more mysteries are in the pipeline…you never know what's going to happen next from stuffed eagles, to chess pieces, gladiator helmets and spacesuits….everything has its own secret….
Recently I've also been working on some much shorter mysteries….5 minute ones…broadcast on BBC Schools Radio.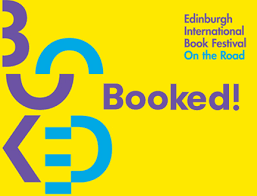 I had a fantastic time working in Cumbernauld with Edinburgh International Book Festival's Booked! Programme. Writing stories with Kildrum, Carbrain, St Margaret of Scotland and St Mary's Primary Schools was great fun.  You can read more about this work here: 
My latest picture book  'The Giant Who Snored' made its first appearance at Borders Book Festival and was launched in Newhaven at a fun family event. It's a noisy book about being asleep! Who can possibly wake the big snoozing guy from his slumbers!
In consultancy work I've been working on some evaluations of services, following last year's larger scale evaluation with LGBT Age, as well as supporting some small charities in researching funders and writing fundraising proposals.